We Are Proud To Announce Our Corporate Partners
About Rosegate Mortgate
Rosegate Mortgage is committed to creating a fully-automated, digital mortgage experience for people looking to buy a new home or refinance. You deserve a simple and secure mortgage experience without sales pressure, or sharing of personal information before you're ready to get started.
Austin Duke
Loan Pro NMLS# 2056023
Rosegate Mortgage NMLS# 2020757
---

About Five Star Home Inspections
Five Star Home Inspections of Charlotte & Lake Norman specializes in home and property inspections. As a professional home inspection company our mission statement is to provide service that "Shines Above The Rest"
Five Star Home Inspections services a 75-mile radius of downtown Charlotte, N.C. This includes the Lake Norman, N.C. regions: Mooresville, Denver, Huntersville, Davidson and Cornelius, N.C., as well as Matthews, Concord, Salisbury, and even into parts of South Carolina. We provide quality home inspections, as well as specialty/ancillary inspection services to home buyers and sellers.
Many Charlotte, N.C. & Lake Norman, N.C. area home buyers and home sellers ask us, "What is a home inspection and why do we need one?" In easiest terms, it is very much like a physical exam for your home. Just like when you go to your family physician for a periodic and routine checkup, your Five Star Home Inspector will give the home a thorough review to identify any problems that might be lingering beneath the surface.
At Five Star, we look for cracks, leaks and other abnormalities that could potentially cause short or long term damage to the home. We do a visual inspection and check for structural, safety and major lack in maintenance of the major systems and components of a home. Including: Roofing, Structural, HVAC, Electrical, Plumbing and Grounds.
So, going to a family physician for a periodic and routine checkup, you would see a qualified doctor, at Five Star Home Inspections, a qualified and experienced home inspector, performs an intensive check of the property to ensure that the home, foundation to roof, and all the internal systems in between are functioning at their best.
At the end of every Inspection, we encourage clients and agents to meet with our inspectors to review findings and allow you time to ask questions. When the inspection is complete, a comprehensive, detailed report is delivered electronically within 48hours!
Home inspections are our main focus, but we do offer specialty inspections/ancillary services that can be added to your inspection package such as: radon gas inspection, water quality testing, well function testing, pool inspections, irrigation systems inspections, dock inspections, and air quality / mold testing.
The purchase of a home is most likely the largest investment you will make in your lifetime, so before you sign, have peace of mind with a Five Star Home Inspection.
Visit www.fivestarhomeinspections.us/
______________________________________________________________________________________________________________________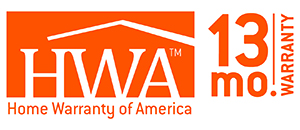 About Home Warranty of America
At Home Warranty of America, Inc. we have built our business on simplifying the lives of our customers and helping them immediately, in a time of great need and uncertainty. We strive to always offer our customers fast, easy solutions with our network of qualified service technicians. You are looking for good value for your money, and we believe we provide that value through protection against the high costs of home and appliance repair. For more information, visit www.hwahomewarranty.com
Charlotte
Real Estate Searches
New Listing Email Alerts
Get Pre-Approved
What's My Home Worth